Double Tudor (2018) explores the intersection of player piano technology and desire. Named after David Tudor, a radical pianist (the name also reflecting an architectural style), the piece contains the formula for transmission hopping where the action would be, which is the technology used for wifi, bluetooth, and more. Player pianos brought the experience of live entertainment into the home, even though it was pre-recorded. Player pianos became nearly obsolete shortly after their release, with the advent of sound recording technology, which could record performances and affective qualtities of performers. The archways in this represent the desire for "life" to pass through the would-be player piano. The piece now exists as a shelving unit in a hotel in the Flatiron district, relegated back to a piano's common use today— status and decoration.

Materials: Plywood, TECO board, veneer, glass tiles, stain, brass lamp parts, brass piano casters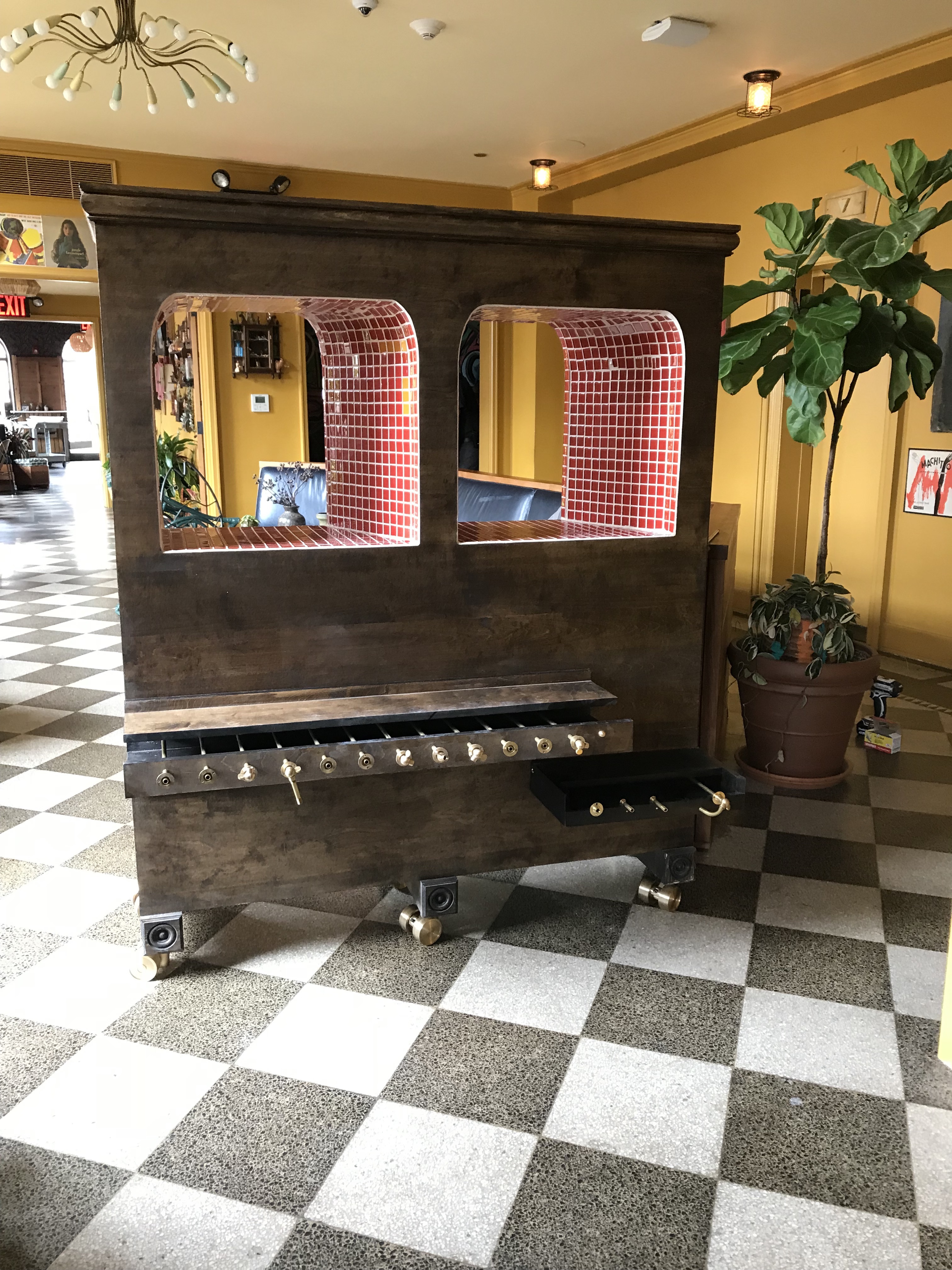 Note: I made this piece as a commission for The Freehand Hotel, and it's still there, on the top floor at the bar called the Broken Shaker. It's by the bathroom, used as a shelf for plants and framed photographs.